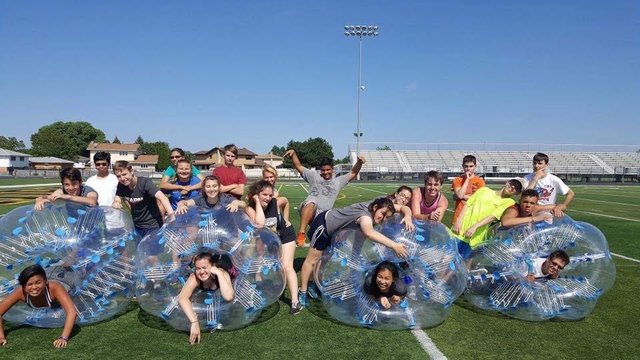 Knockerballs-set of 4
These are great fun for kids of all ages even the ones that never grow up! Perfectly safe and fun for everyone.Can add more knockerballs up to twenty for the bigger events.They can be used to play soccer and many other games only limited by your imagination!

You've probably seen a Zorb Ball, or commonly called Human Hamster Balls, on television, and thought they were the most fun a person could ever have. Well that's because they are. The Human Hamster Ball, also known as Zorb Balls, are a new addition to our inflatable inventory. The Human Hamster Balls can roll around all over.