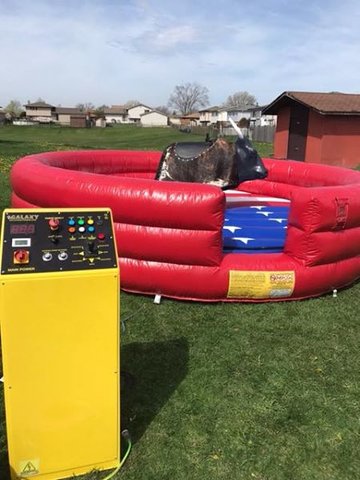 Mechanical Bull ( 4 hour rental)




$1,000.00

Please call 708-259-4076 to reserve.

This 4 hour rental is a real show stopper. A beautiful 18 foot round red white and blue pad with a built in safety wall. The Bull is padded with a soft rubber head that has a built in safety feature. It comes with a instant kill switch which activates as the rider falls. This needs to be plugged directly to a 110 source and can only be rented with an attendant who is trained to operate the ride. Riders will be required to sign a waiver and to follow the posted rules. This is a wildly fun ride and more fun than you can imagine. We have had our share of riders fall off just from laughing too hard! It will be a big hit for your event that people will remember for years!!