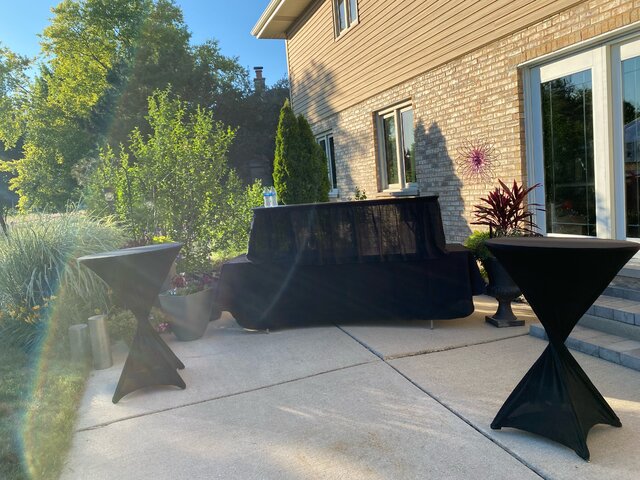 Highboy table
Actual Size: 30" Round x 30' or 42" High




Introducing our elegant and chic Cocktail Table, perfect for adding a touch of sophistication to any party. Crafted with high-quality materials, this table features a sleek and modern design that will elevate the style of your party. Tablecloth recommended but not included.
Measuring at 30 inches in diameter & 42" in height, this table is the perfect size for entertaining guests. Whether you're using it to hold drinks or snacks, our Cocktail Table is sure to impress. Add it to your party today and experience the perfect combination of style and functionality.
Also called High Top Table or High Boy
This Highboy table is perfect for cocktail parties. Seats 2-4 guests. 42" leg height. Use a 120" round linen (to the floor). Use 132" if you want to twist around the pole and use an 8" X 100" sash as a bow.